About us
Company Address
Avenida de Zurriola, 1
20002 San Sebastián Guipúzcoa
Spain
Kursaal Congress Palace is located at the city centre and in front of the sea. 40 minutes away from Biarritz airport and 1 hour away from Bilbao airport, the views of the Zurriola beach from the builing will captivate you. 
Designed by the Spanish architect Rafael Moneo, it received the Best European Building Mies van der Rohe award in 2001.
Appart from its architectural design, it is also unique due to its multi-purpose and versatile meeting-rooms which are fully equipped with cutting-edge technology and offer the right solutions for all space and functional requirements.
Besides an expert team, we also offer:
- 2 auditoriums for 1,806 and 624 people
- 20 meeting rooms from 10 to 575 people
- 4,600sqm for exhibitions, product presentations, cocktails…
-  5,000sqm size open air terrace facing the sea and the beach.
- Catering service by 2 star Michelin awarded chef Andoni Luis Adúriz
- 1.500sqm of LED façade to customice. A powerful communications tool to generate brand awareness and excite your audience. 
- State of the art technology for any type of hybrid and virtual event. 
Kursaal, a memorable experience for your company.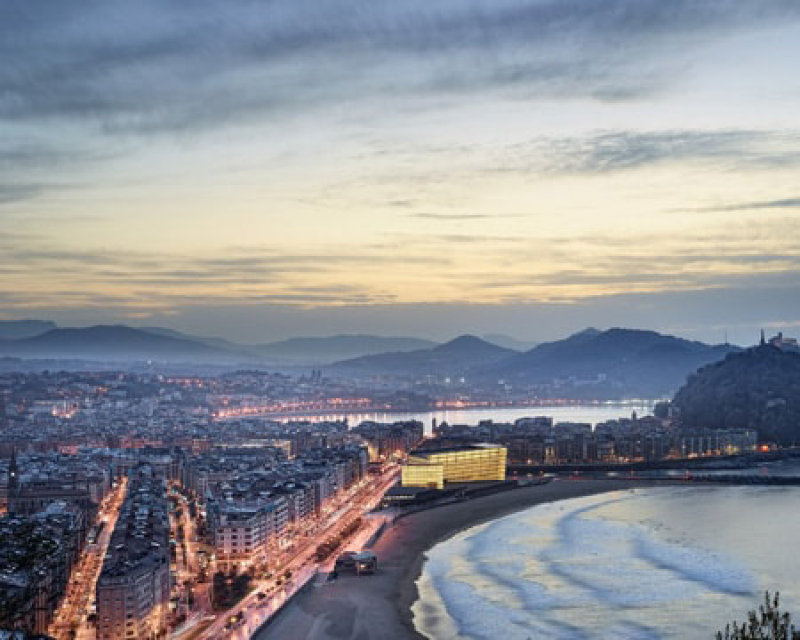 Awards
MARKETING AWARDS:
26th Alpha Award for Marketing Excellence (2004)
ICCA Best Marketing Award (2003)
ESADE Brand Centre Award (2005)
ARCHITECTURE AWARDS:
Best European Building (2001) European Union Prize Mies Van der Rohe
Manuel de la Dehesa Prize (2001) in the 6th Spanish Architecture Biennial
FAD Architecture Prize (2000).