Linked by road, rail and air to Spain's chief cities, Logroño, the capital of the Rioja, has known how to strike a balance between modernity and tradition. Its superb hotels, stunning congress centre, excellent service providers, and fabulous restaurants all combine to make the city a choice meetings and event destination. An important stopover point for pilgrims from all over Europe treading the French route of St James Way, Logroño is also known for its cosmopolitan atmosphere and the hospitality of its people.
Located between the Ebro Valley to the north and the Iberian mountain range to the south, the Rioja is synonymous of world-class wines. Watered by the Ebro and its tributaries, the vineyardscarpeting the region's countryside are without a shadow of doubt the its main attraction. With the growing popularity of wine-related business tourism, many wineries have incorporated meeting and event venues, complemented by activity programmes encompassing wine tasting, culinary experiences, and tours of their facilities. But it does not end there. There are also wine hotels, spa's offering wine therapies, wine museums, horse trekking or hiking through vineyards, many different wine tours, wine tasting courses, wine-related team building activities, and a lot more.
But the Rioja has a lot more to offer than wine. The region possess a rich natural heritage of which the Sierra Cebollera Natural Park and the Biosphere Reserves of Valles del Jubera, Leza, Cidacos y Alhama and Valle de Ocon are perhaps the most important examples; although there are many other, such as the Sierras de la Demanda y de Ubion, and the Sotos del Ebro Natural Park, offering ideal conditions for all types of outdoor activities, including hiking, horse riding, adventure sports, kayaking and potholing, to name but a few.
The Celtiberian, Visigoth, Roman, Arab and Christian presence over the centuries, coupled with the fact that the region has always been one of Spain's most important crossroads, has left an indelible mark on the Rioja's rich, deep-rooted culture and traditions, reflected in its monuments, archaeological digs, heritage sites, and festivals. The ichnites on show at the Palaeontology Centre of Enciso, giving visitors a glimpse of the region during the Cretaceous era, the Romanesque monasteries of Yuso and Suso in San Millan de la Cogolla – both UNESCO World Heritage Sites – the castles at Cornago and Haro, and the churches of Logroño, Briones, Labastida, Calahorra, and Laguarda are just a sample of La Rioja's cultural attractions. And for the valiant, wine battles are fought at Haro and San Asensio, in June and July, respectively, without forgetting Logroño's colourful wine harvest festival.
1805
Winery with event and incentive facilities in San Asensio, La Rioja, Spain
1167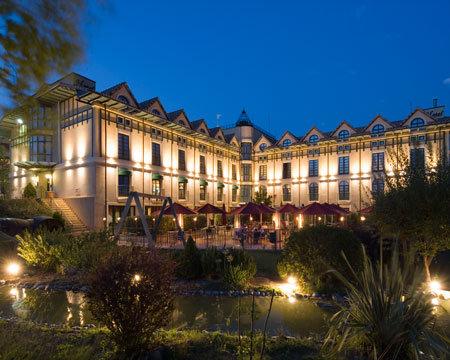 Spa meeting hotel in Alava, La Rioja, Spain
2330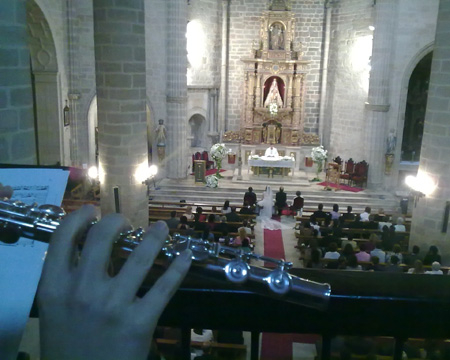 Live music for corporate and private events en La Rioja, Basque Country, Burgos, Soria, Madrid, Segovia and Extremadura, Spain