Gateway to Andalusia, the Arab influence can still be clearly appreciated in Jaen's many watchtowers, fortresses, and castles. Later on, the province became an obligatory stopover point for the Christian men-at-arms on their way to conquering the last Moorish bastion of Granada.
Coming down through Despeñaperros, the pass connecting Jaen with Castille-La Mancha, and one of the principal game reserves in Spain, the gently rolling hills are covered with olive groves as far as the eye can see. In Sierra Magina, to the south of the city of Jaen, possibly the best olive oil in the country is produced.
The palaces, churches, mansions, squares and streets of Renaissance Jaen were built by the leading architects of the day. Dominating the city, the Cathedral is quite outstanding, as are the adjacent Diputacion Provincial and the Palace of Villardompardo, which, housing two museums on its upper floors, occupies the site of the ancient Arab baths.
The layout of the World Heritage Sites of Ubeda and Baeza, which dates from the Moorish occupation and the Re-conquest, underwent important modifications in the 16th century when extensive renovation work, inspired by the Early Renaissance style imported from Italy, was carried out.
The Guadalquivir has its source in Quesada, high in the hills of Cazorla, Segura y Las Villas National Park, located in the southeast corner of the province. This densely wooded area, home to dear, wild boar, chamoix and lammergeyers, is ideal for hikers and sports enthusiasts in search of adventure.
A visit should be paid to the Tartessian necropolis of Cerrillo Blancoin Porcuna, whose statues can be seen at Jaen's Archaeological Museum, and the castle at Canena, followed by lunch at a village restaurant to try the province's game specialties and its sublime olive oil.
Some places of interest: Alcala la Real, Andujar, Baeza, Bailen, Cazorla, Despeñaperros, Guadalquivir, Jaen, Jodar, La Carolina, Linares, Mancha Real, Marmolejo, Martos, Sierra de Andujar, Sierra de Cazorla, Segura y las Villas, Sierra Magina, Torre del Campo, Torredonjimeno, Ubeda, etc.
Related companies
314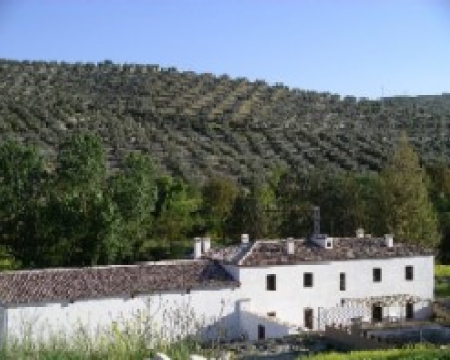 Farmhouse Accommodation Jaen
334
Public Tourism Organisation Andalusia
161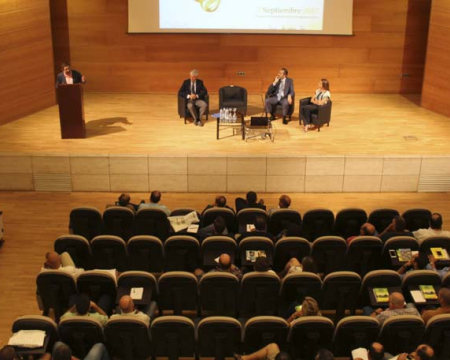 Trade Fair, Exhibition and Congress Centre